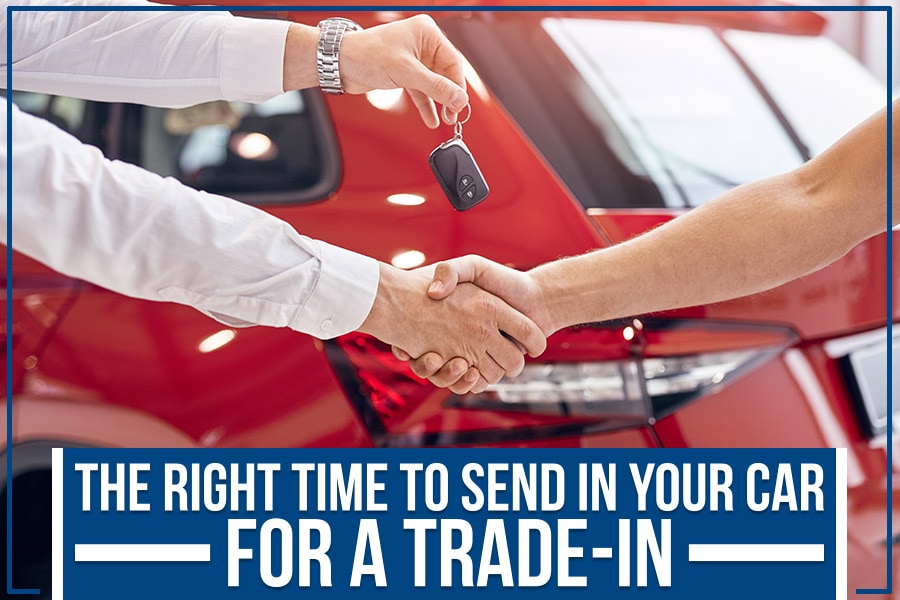 If you're in the car market for a new vehicle, you may be wondering when the ideal time is to trade in your current one. There are various aspects to consider when making this decision, and it can be tricky to figure out the right time to make the switch.
In this blog post, Stevens Jersey City Ford will discuss some of the things you need to remember when trading in your car and tips on determining the ideal time to trade in your automobile.
You may not be able to time your trade-in if you need a new car right now. However, if you have any flexibility, there are certain things to consider.
1.

 
Condition of your car:
Since the condition of your call will affect its value, it's a smart idea to sell it before it becomes too old and starts to seem outdated.
The resale value of your car is likely to diminish if it needs multiple repairs and there is interior damage. Although you may be able to boost the value of your automobile by making repairs, be cautious not to spend more than it is worth, or you may find yourself out of cash.
2.

 
Mileage:
While mileage does play a role in determining trade-in value, it is less important than most people believe. No magic amount of kilometers will impress a dealer assigning a value to your vehicle. However, some distance milestones are regarded as an issue, such as the 100,000-mile milestone.
So do not restrict your annual miles only to keep the value. When a vehicle is not used to its maximum potential, it loses the greatest value; therefore, take advantage of every opportunity to drive it. However, if you are not a frequent driver, the ideal time to sell your automobile is when it has less than 10,000 kilometers.
3.

 
Age Of Your Car:
Vehicles depreciate significantly in the first year but progressively over time. As a result, the newer the car, the more value it will provide. So the car's model year might significantly impact its trade-in value. Your vehicle's value will "bottom out" after a given amount of time (5 or so years), so you won't notice much difference if you wait much longer.
4.

 
Time Of The Year
The time of year might impact your car's trade-in value. For example, new number plates are distributed in March and September, and individuals frequently seek new vehicles. As a result, they're more inclined to trade in their older car, resulting in a significant stockpile of used automobiles. Consequently, you're unlikely to obtain a better deal when trading in your car.
5.

 
Season:
The season also affects your car's trade-in value since some automobiles are more popular at specific times of the year. You'll be able to obtain a better deal during certain seasons for your car. For example, demand for convertible, vintage, and sports automobiles increases because of the great weather in the spring and summer. On the other hand, SUVs and 4x4s will be in high demand during the fall and winter seasons.
Stevens Jersey City Ford, serving Hoboken, NJ, welcomes you to trade in your truck, car, SUV, or van. We are glad to value your trade-in and get you into a new car at any time of the week, month, or year.
If you have any concerns regarding our car range, service facility, or finance, please contact us online or at 888-472-4155, and don't forget to browse our amazing display of new & used Ford vehicles!