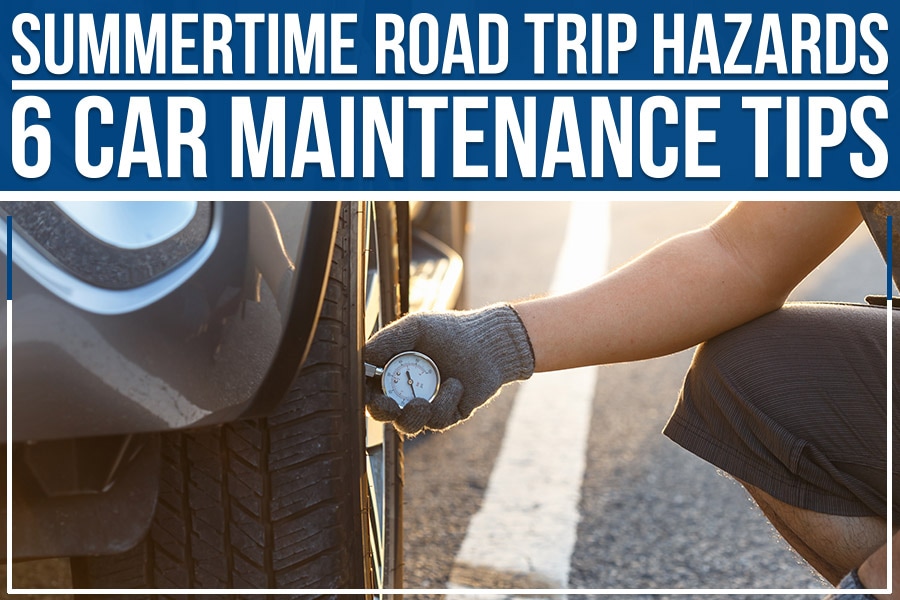 It's finally summertime! The days are getting much longer, the sun is shining brighter, and the temperatures are warmer. What sounder way to enjoy this beautiful season than by taking a road trip?
But before you hit the open road, make sure your car is in top condition by following these 6 easy maintenance tips by Stevens Jersey City Ford. By doing so, you'll minimize the risk of encountering any summertime hazards along the way. So, pack your sacks and get ready for an adventure!
Car Maintenance Tips For Summer Road Trips
So, here are our top 6 car maintenance tips to get your vehicle ready for a summer road trip:
1. Check Your Tires
First thing first - examine your tires! Ensure they have the ideal air pressure and that there is enough tread left. It's also a good idea to get them rotated and aligned if it's been a while. This will help improve your fuel mileage and make your ride smoother.
2. Change Your Oil
If it's been more than 5,000 miles since you've had your oil changed, now is a good time to do it. Getting your car oil changed regularly is one of the most important things you can do to extend your engine's lifespan.
3. Check Your Coolant
Another important fluid to check is your coolant. Ensure it's at the correct level and that there are no leaks. If it's been a while since you've had it flushed, now might be a good time to do that as well.
4. Inspect Your Brakes
Before you hit the roadways, you'll want to make sure your brakes are in good working order. This means checking the pads, rotors, and fluid levels. If anything looks worn out, it's best to get it replaced before your trip.
5. Pack an Emergency Kit
No matter how well you prep up, things can always go wrong on a road trip. That's why it's a smart idea to pack an emergency kit. This should include things like a first aid kit, jumper cables, food and water, and any other med supplies you might need in case of an emergency.
6. Stock Up on Supplies
You're going to want to keep your car stocked up with supplies. This includes essentials like snacks and drinks, but it's also a good idea to pack extra things like toilet paper or hand sanitizer if you know that there are rest stops along the way. Keeping your car stocked up will help ensure that you don't get stuck somewhere without these important items.
By following these basic tips, you can mitigate the risks of taking summertime road trips. Whether you're driving out for a day trip or planning an extended vacation, paying attention to your car's maintenance will help ensure that you have a safe and enjoyable journey.
If you're hunting for a reliable place to get your car serviced or repaired before a road trip, Stevens Jersey City Ford, serving Little Ferry, NJ, is the perfect place. Our team of experienced mechanics can help ensure that your car is in tip-top shape before hitting the open road.
We also offer a wide range of genuine Ford parts and accessories, so you can prep up your vehicle with everything you need for a successful road trip.
Schedule an appointment or stop by our dealership today!