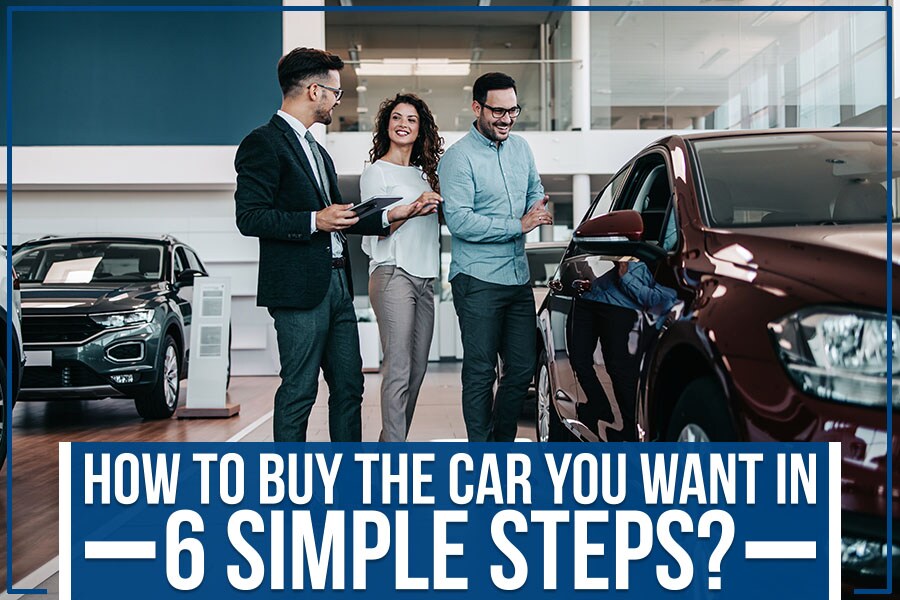 It's no enigma that buying a car can be a complicated process. There are multiple things to consider, from the type of car you want to buy to the financing options. We'll show you the simple steps of purchasing the vehicle you want.


We'll explain each step in detail and provide tips on making the process as smooth and stress-free as possible. So, if you're interested in a new car, read on for helpful advice on how to buy one!


Step 1: Consider Your Budget


The first step in buying the car you want is to consider your budget. How much can you afford to spend on a new or used car? Do you have any trade-ins? What is your monthly payment budget? If you don't know how much you can pay easily, look at your current funding and see where your car payment fits in. If you don't have a monthly budget, now is a good time to start one. Once you know your budget, consider a few other costs, too.


Step 2: Consider Other Essential Costs


You also need to consider things like insurance, gas, and maintenance. These are all important factors in the total cost of owning a car. If you're not sure how much these things will cost, ask your friends or family for advice. They may have owned a car before and can give you some insight into the costs. Or, contact an insurance company and get an estimate for coverage.


Step 3: Find the Right Car


Now it's time to start looking for the right car. You can begin by searching online. If you know what kind of car you want, this process will be much easier. However, if you're not sure, take some time to research different types of vehicles. Consider what you need the car for and what features are important to you.


Step 4: Visit a Dealership to See Your Preferred Cars


Once you've found a few cars you're interested in, it's time to visit a dealership. This will allow you to see the car up close. If you're not sure which car to choose, ask the dealer for their opinion. They will help you find a suitable vehicle based on your needs.


Step 5: Take it for a Test Drive


Now that you've found the perfect car, it's time to take it for a test drive. This will help you get a feel for the vehicle and see how it handles. Pay attention to the car's features and ensure they meet your needs.


Step 6: Negotiate


Once you've found the perfect car, it's time to negotiate with the dealer. They will presumably offer you a lower price than the sticker price. Be firm in your negotiation and don't accept a higher price than you're comfortable with.


If you follow these straightforward steps, you'll be able to find and buy the car you want with ease.


Stevens Jersey City Ford, serving East Orange, NJ, is the ideal place to buy new cars for several reasons:
1. The dealership has a wide selection of new 2022 Ford vehicles to choose from, like the 2022 Ford Maverick!


2. The staff at Stevens Jersey City Ford are friendly and knowledgeable, and they're always willing to help customers find the perfect car.


3. The dealership offers competitive pricing, making it easy to find a great deal on a new car.
Check out our inventory of new cars here!