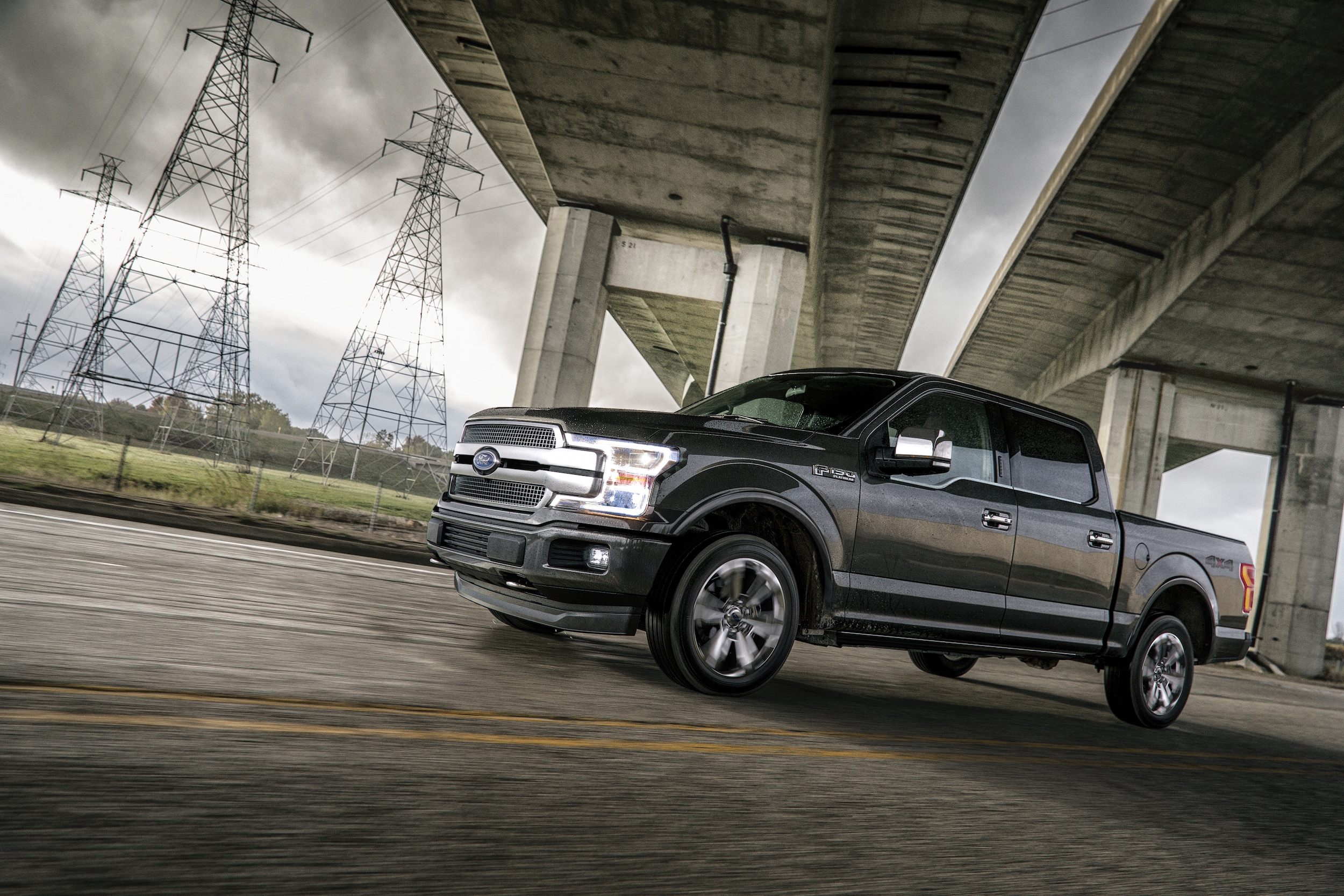 Come to Steven's Jersey City Ford! We enjoy having long-term customers, and we are confident you will be one once you see the services we offer. The extensive lineup of new Ford SUVs, trucks, and cars available can allow for an easy way to find a new Ford you want to purchase or lease. And our experience isn't like everyone else when it comes to financing and auto service either. We're dedicated not just to offering new Ford vehicles, but various different used Ford cars, and an inclusive and smooth financing process, as well as quality service for your Ford.
Where Can I Find a New Ford Dealer Near NYC?
If you want to look at new Ford models, our Ford dealership serves New York City, where finding a new Ford for you can come easy. You can want to hop in a modern-styled and innovative Ford SUV like a new Ford Escape, Explorer, or EcoSport, and we can help you select the option for you. It might not be just traveling with others and cargo that you need to worry about, but capability to haul for your business as well. Stop at our new Ford dealership close to New York City for a Ford truck like a new Ford F-150. Maybe you want to experience a piece of sports car history with a new Ford Mustang. You will be satisfied when you shop at Steven's Jersey City Ford.
It's Not Only New Ford Models, But We are Your Used Ford Dealer Serving New York City, too!
As your Ford dealership near NYC, we know that a driver's preferences may lay elsewhere when it comes to buying a car, and it isn't always that a new vehicle is what motorists need. You might be certain that a Ford is going to be your upcoming purchase but are thinking that pre-owned may be more reasonable for you right now. Many look into used cars for affordable prices, and our inventories run wide with used Ford vehicles like used Ford trucks, cars, and SUVs. When you get to our dealership, the new Ford cars aren't the only vehicles to take notice to, but we offer models like used Ford F-150, Escape, Explorer, and Fusion models.
Finish Your Experience with Financing and Follow Up with Routine Service Visits
You see a new or used Ford that's appealing, but you're uncertain about financing. It's understandable, but we make things easy from the beginning and talking over options to when you find a deal you want to commit to. Do you want to look into leases for a particular new Ford? Have a question about financing a used or a new Ford model? We will get you the assistance you need to leave our Ford dealership in the NYC area happily.
After departing our facilities with your new or used Ford, Ford service near NYC can be a search item next on your list when your Ford needs an oil change, wheel alignment, or another service. The professionals at the Service Center deal with a full range of maintenance and repair elements and is where you can make an appointment whether it's a quick visit for a service or a detailed repair that needs to get done.
Do you want to indulge in the stellar services that our Ford dealership offers? Take the ride from New York City to Steven's Jersey City Ford today! We can't wait for you to see how the new Ford models, used vehicles, financing, and car service, all come together for a complete experience that you can enjoy from the start of your shopping experience and during ownership.